Events


Let the good times roll


We can say from a decade of catering experience that Big Mozz Sticks® are always the most popular dish served at any event, from Music Festivals to Weddings. We'll make planning simple and work with you to get all the details just right.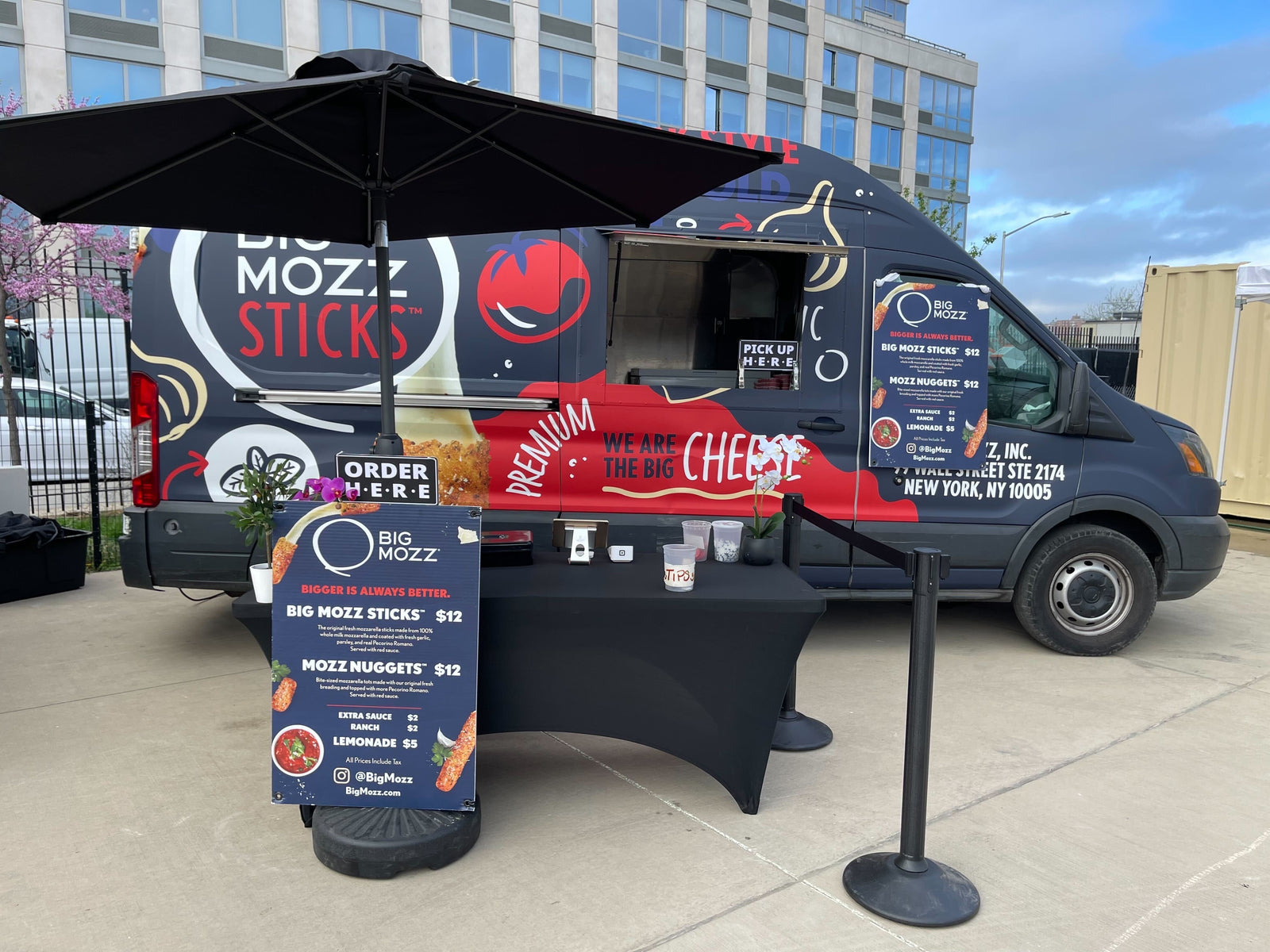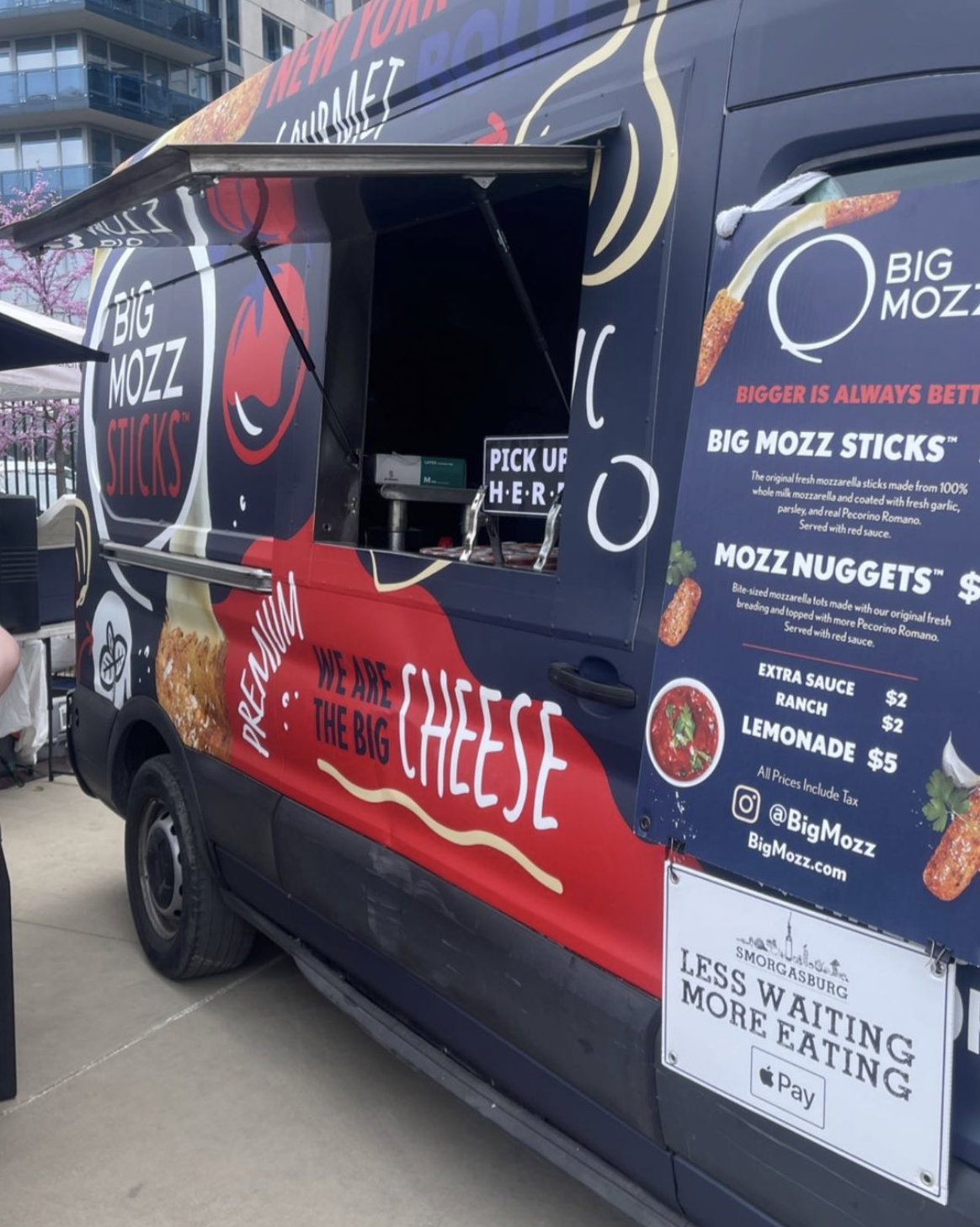 Food Truck
Big Mozz Catering
from $1499
Book the world's best party food for your next event.

– Includes 2 hours of unlimited Big Mozz Sticks® or Mozz Nuggets.
– Beverage packages available.
– Wedding After-Party specialists
Frequently Asked Questions
Catering with the Big Mozz Truck

Service includes unlimited portions Big Mozz Sticks® and/or Mozz Nuggets, served from the brand-new Big Mozz Truck. Big Mozz Sticks® are served two per order, and Mozz Nuggets are served four per order. We'll make sure your guests receive theirs with little to no wait. Be sure to send your photographer over to capture some epic cheese-pulls 🧀.

Food truck catering is one of the most cost-effective ways to feed a crowd. Our promise is to serve unlimited portions of Big Mozz Sticks® or Mozz Nuggets for the duration you choose, with little to no wait time. The minimum charge for catering is $149. That includes: 2 hours of service for your first 100 guests; Unlimited Big Mozz Sticks® or Mozz Nuggets; and 10 miles driving each way from our kitchen in Brooklyn. Guests above 100 cost $9.49 each. Extra time and further menu options can be found within the Booking Form.

Sure! Send a note about your event to info@bigmozz.com, or use the contact form below.

We LOVE to help plan events. Send a quick email to let us know you would like to talk about booking our food truck, and our team will get back to you within 24 hours.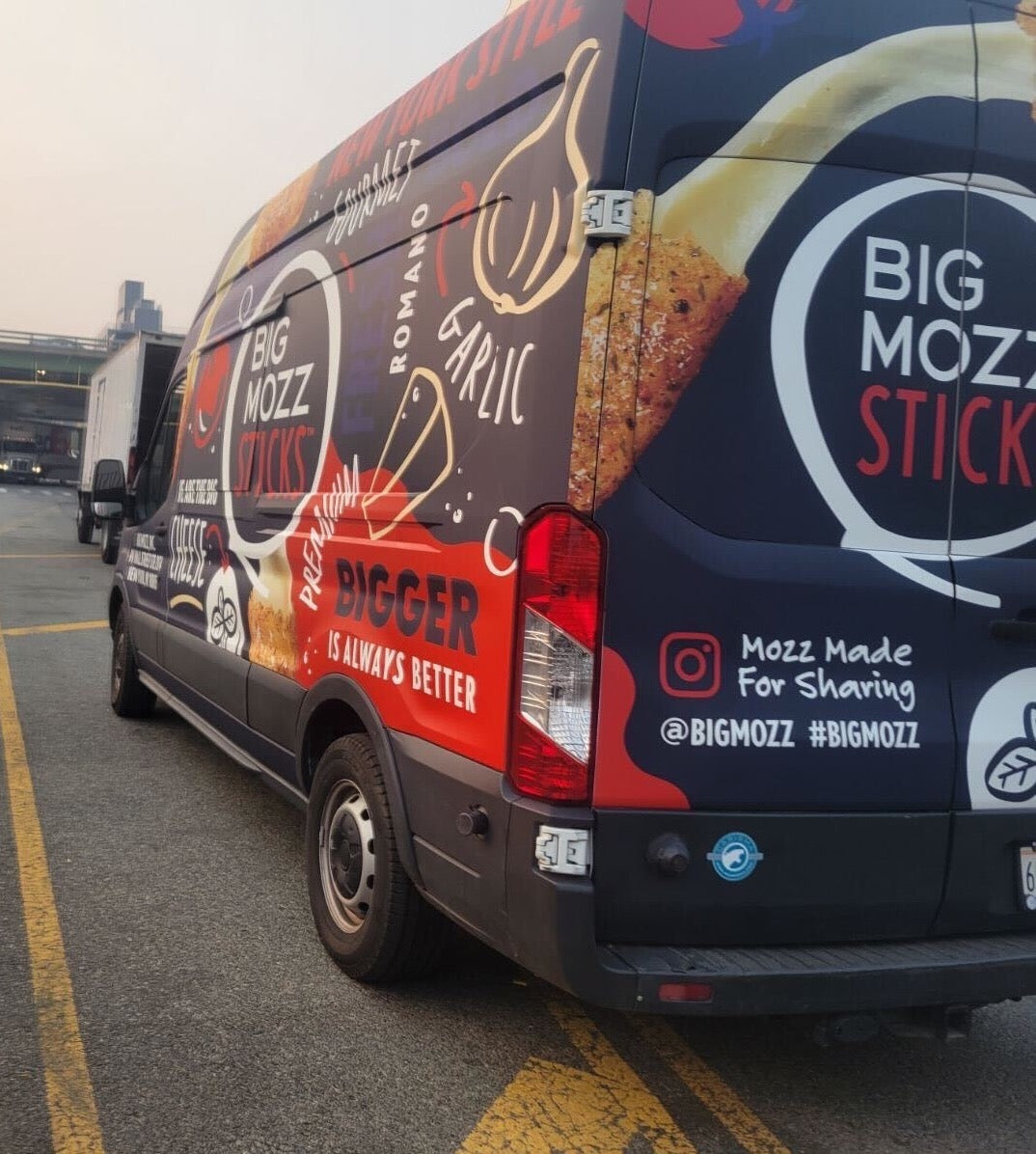 "Big mozz catered our wedding with some late-night mozz sticks for our guests...it was the thing everyone was talking about."
"These sticks are the highest form of the art."
"The must try here is the mozz sticks. If you get one thing, please let it be that."