Meet Big Mozz


Big flavor, with a story to match

Big Mozz is on a mission to create the best party food ever, made from the best ingredients we can find. From events around the country, and now at home in your freezer, we bring the best tasting Mozz Sticks to you.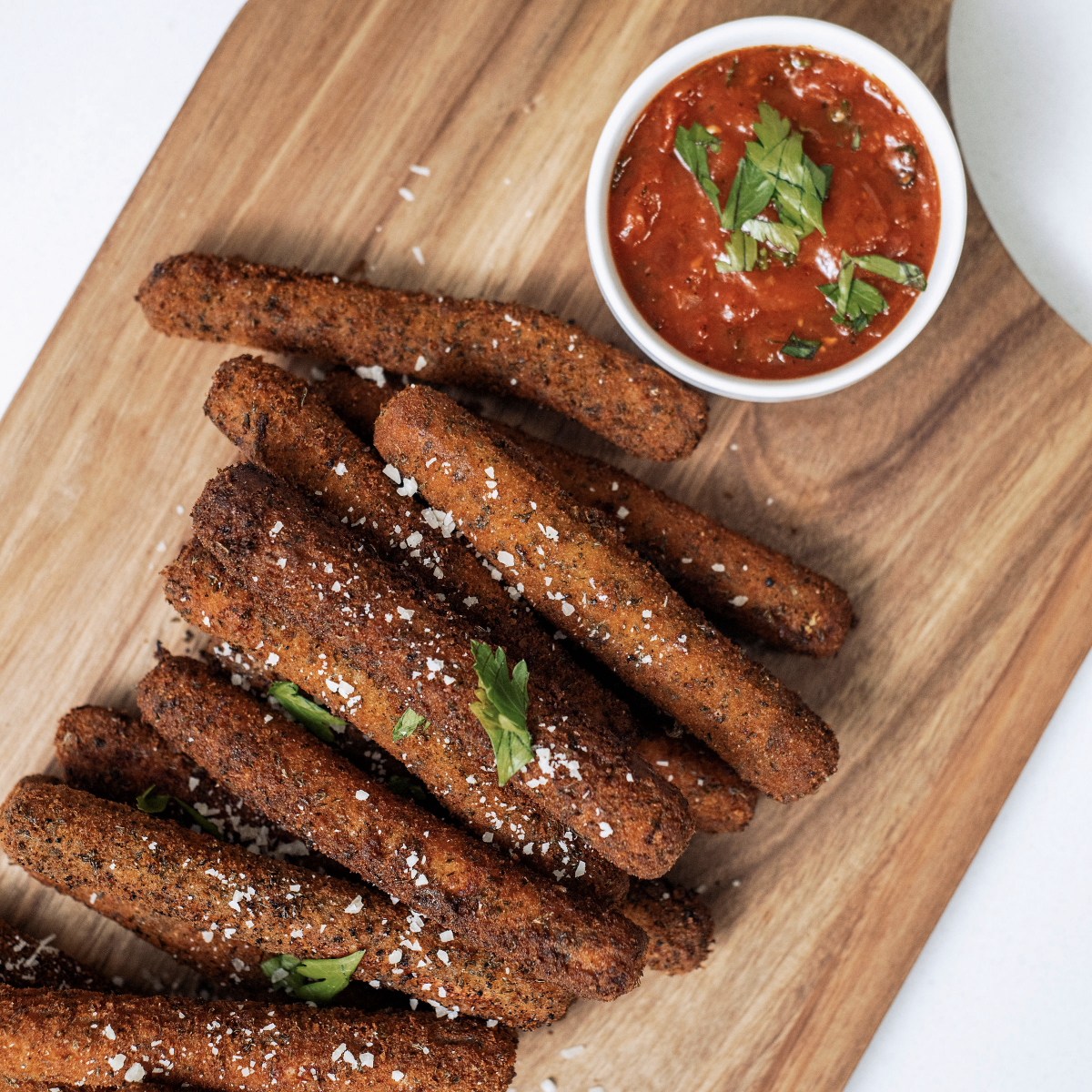 How it started


Born in NYC, enjoyed across the galaxy

Big Mozz started with a simple idea: who makes the best mozzarella, and why? In 2015 Big Mozz's founder, Matt Gallira, went in search of the best mozzarella in the universe (the best mozzarella in New Jersey being, of course, A&S Pork Store in Little Falls.)

What he found was surprising: mozzarella accounts for more than half of the cheese consumed in America, but few of us know where it comes from, how it's made, or how to make it really well. Those questions are at the core of Big Mozz's mission: to bring our customers along as we learned about the craft of cheesemaking, and the creativity that our namesake ingredient could inspire. Along the way, we wanted to throw great parties.

Armed with an English degree, a decent recipe for tomato sauce, and the best mozzarella he could find, Big Mozz launched as a tiny 10'x10' popup at Brooklyn's Smorgasburg serving up our unique take on America's favorite cheese. Our start was, shall we say, humble: we could count among our assets a 10' storage unit in Gowanus, NY; a Ford van with 375,000 miles; and not much more. We invented our original recipe for Big Mozz Sticks® in Matt's apartment, and since 2015 have served millions of cheese-loving Mozz fans across the country.

Thanks for coming on the journey with us.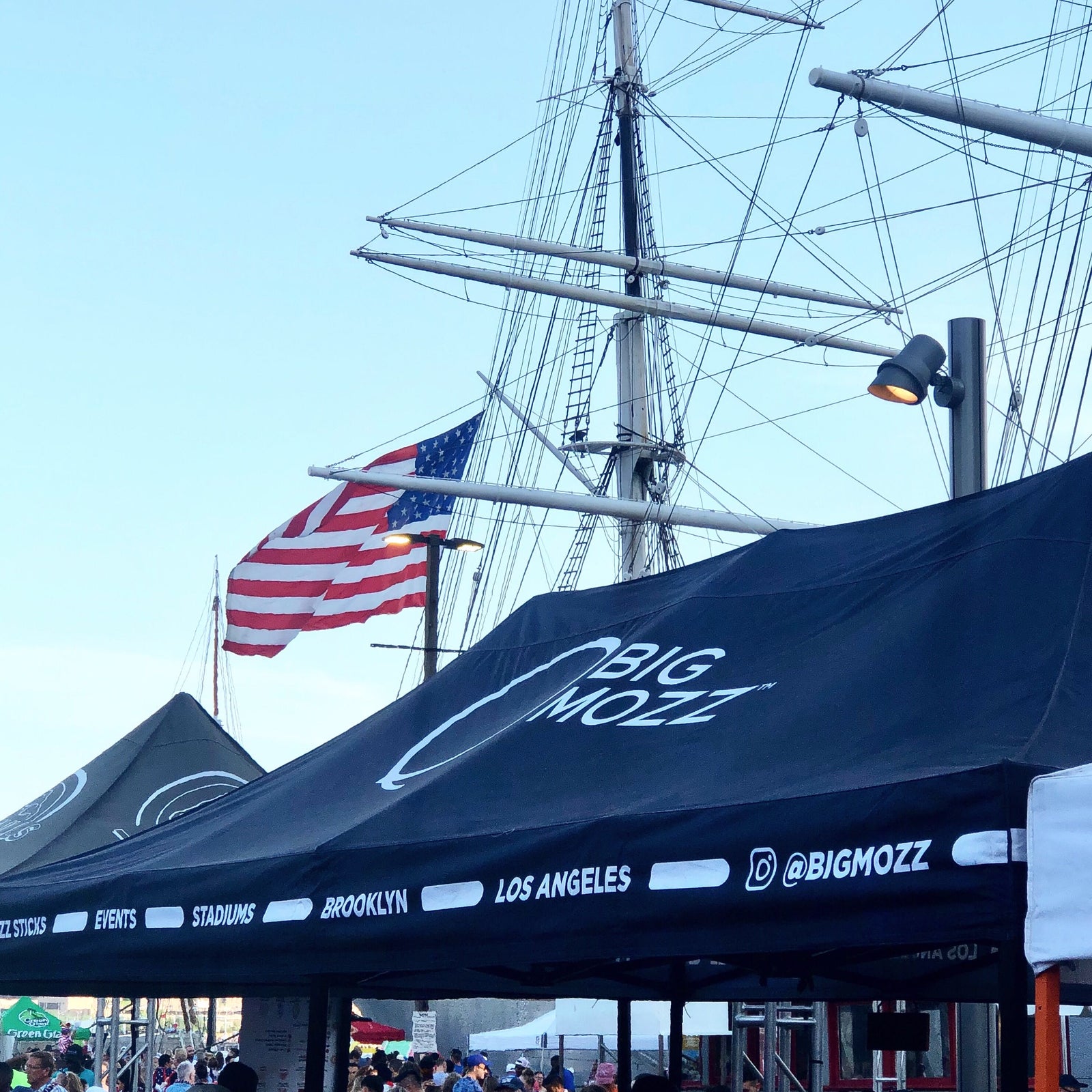 Why Mozzarella


Mozzarella, the one and only

Americans eat a lot of cheese, and more than half of it is mozzarella.  Big Mozz started as a way to teach our customers where their food comes from, how great mozzarella is made and sourced sustainably, and how to use it creatively.  We love fresh mozzarella because of its versatility, we love cheese pulls, and we love hanging out at local dairy farms and meeting the cows. And we might be bias, but it's the best tasting cheese in all the cheese universe.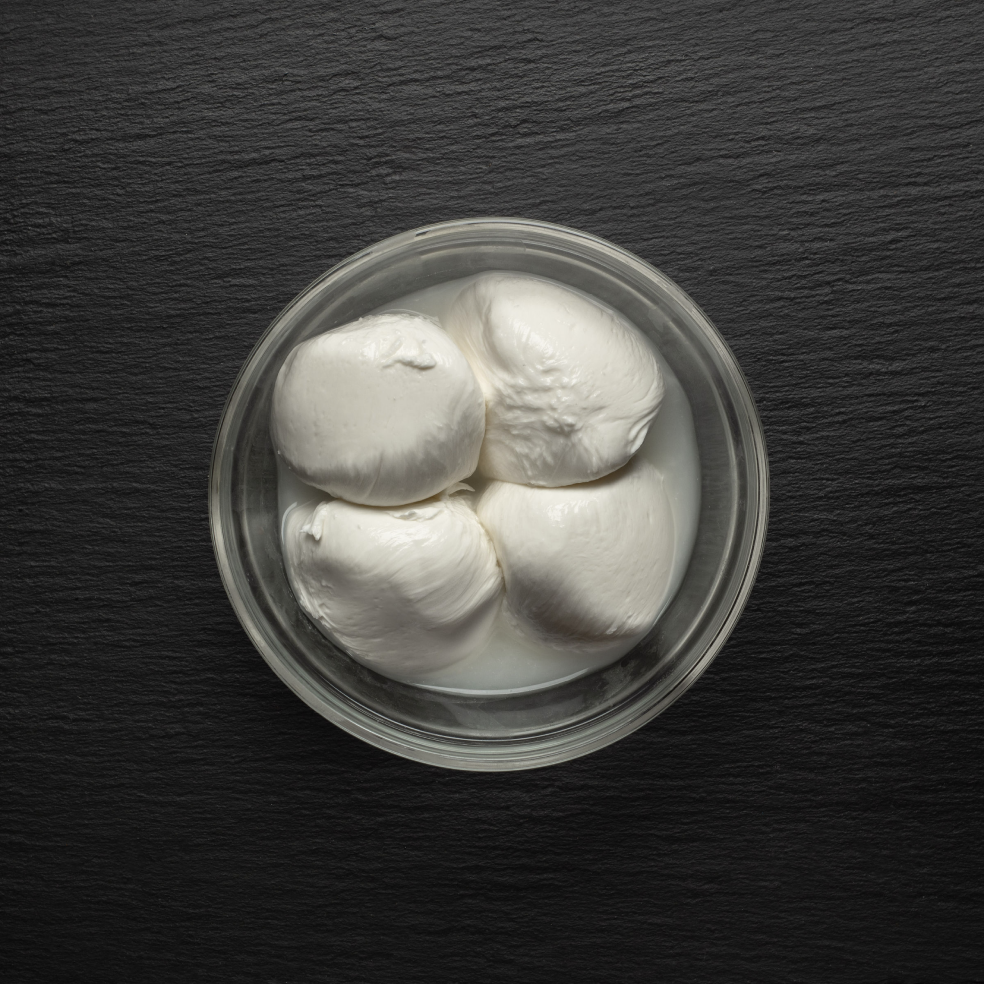 Quality ingredients


the best ingredients make the best mozz sticks.

We set out to make the anti-mozzarella stick.

Since we were kids, mozzarella sticks have been made the same way: part-skim mozzarella cut with tons of filler; equal parts breading and cheese; and marinara that not even a grandma could love. There is a reason every mozzarella stick is made that way: it's cheap, and easy to produce in a factory.

Big Mozz Sticks® are made with a short list of honest ingredients. Whole milk mozzarella without any fillers; fresh garlic; parsley; real Pecorino Romano; toasted golden breadcrumbs; salt & pepper. That's how we made them in our days of working in rented kitchens in Brooklyn back in 2015, and we have worked very hard to be able to produce them at the scale now where we can now serve millions of Big Mozz Sticks® at Smorgasburg, Madison Square Garden, Citi Field, music festivals, and *finally* at home.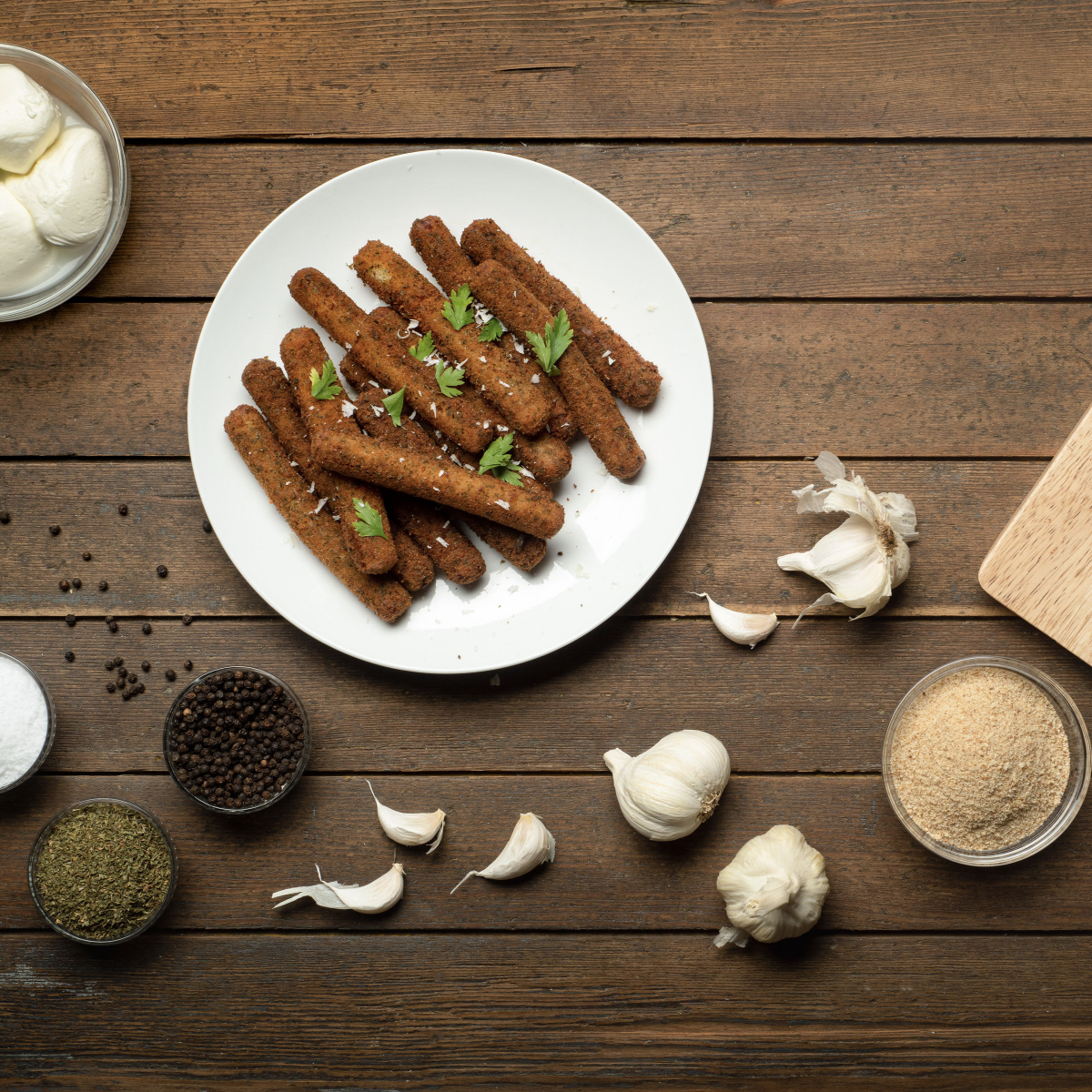 "I am beyond amazed with how Big Mozz was able to re-create something we all know and love and make it tastier"
"Will I go as far as saying that they're the best mozzarella sticks I've ever had? Yes. Yes I will."
"Nothing less than 5 stars. First time I tried was at the ROW DTLA and literally died."
So many ways to Mozz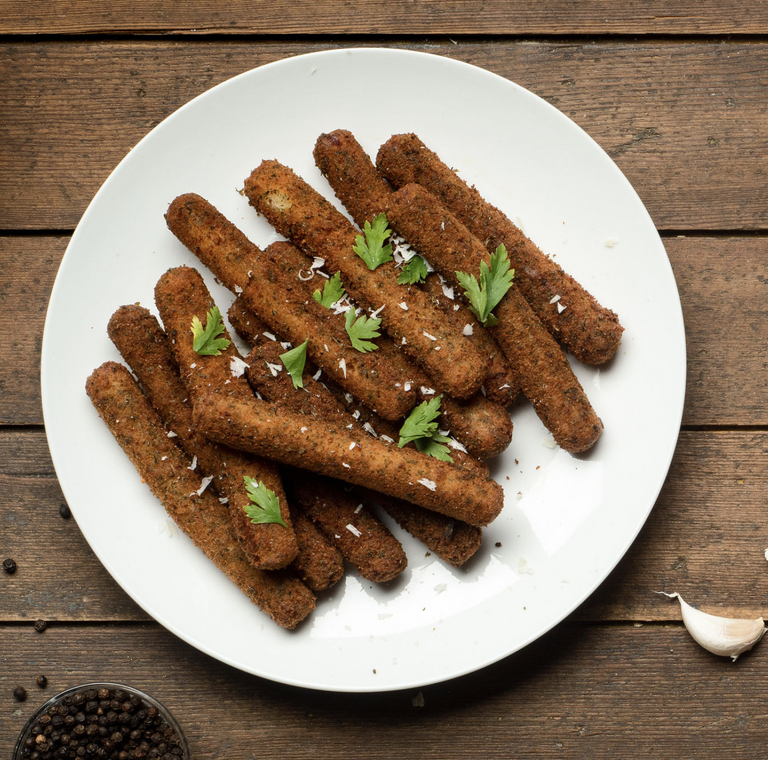 Original Mozzarella Sticks
The only and only Big Mozz Sticks, now available to order online. From our kitchen to your doorstep.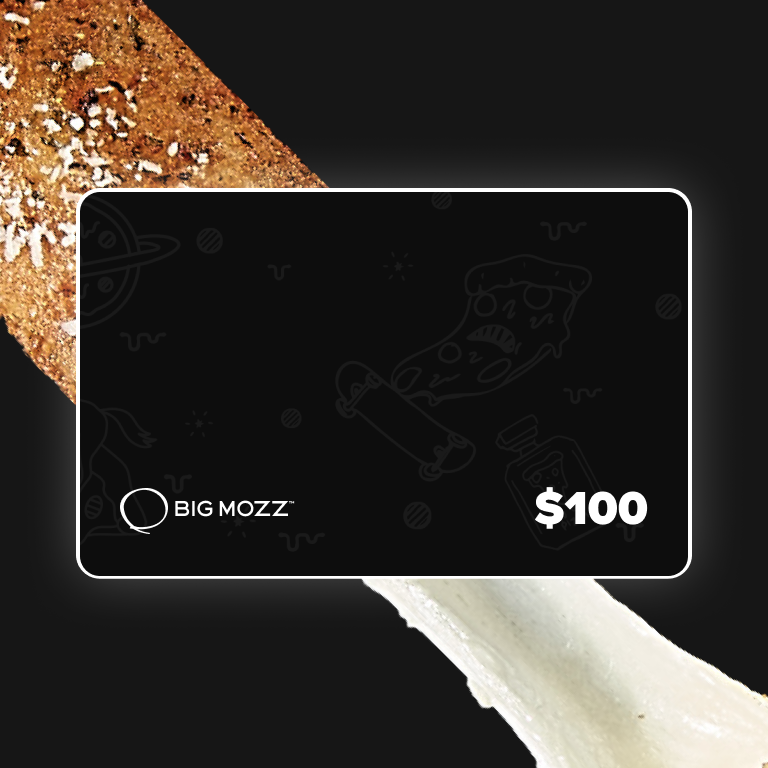 Gift Cards
Know someone that loves Big Mozz as much as you do? Send a gift card and show the love.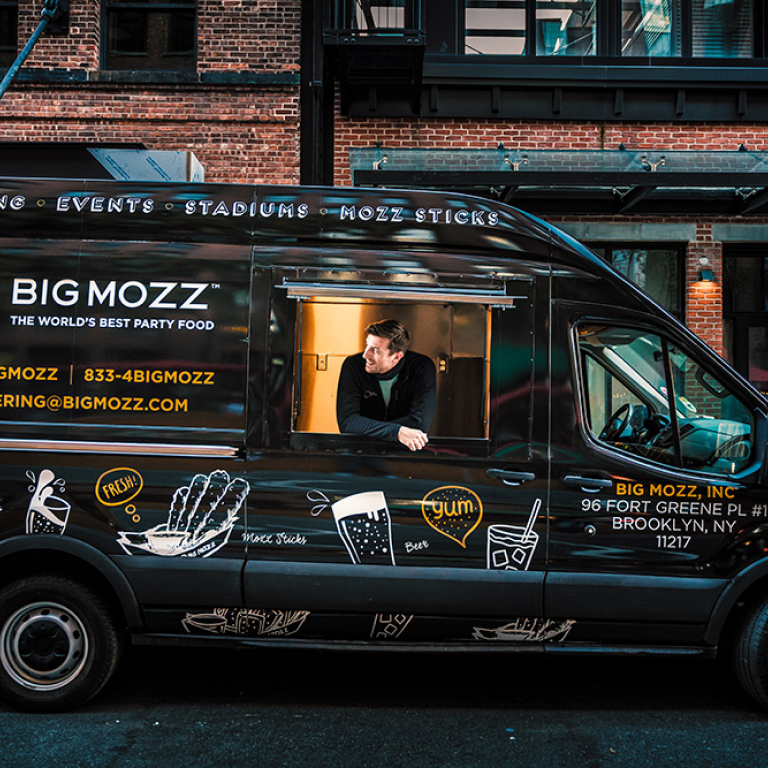 At Your Next Event
The Big Mozz food truck is perfect for events of all kinds and sizes. Get ready to serve the world's best party food at your special event.